10 Hot Celebrity Milf Selfies
What's better than a sexy selfie? A hot celebrity milf selfie, of course! Milfs are especially cherished in Hollywood for keeping it top notch even though they have so much on their plates. They're envied by moms (and non-moms) everywhere. And of course, they're ogled by people too. Celebrity milfs are all about their social media presence, which of course means they're posting hot pictures for the world to see on there. So look no more, we've compiled the ten hottest celebrity milf selfies for you to check out below.
1. Mila Kunis
Mila Kunis has been one of the finest babes in Hollywood since her days on That 70's Show. Now, she's married to former costar Ashton Kutcher and is a mother to the cutest baby girl, Wyatt. But you wouldn't know that Mila was a mom by first glance- she's smoking hot and is keeping her body as fit as possible post-baby. Her gorgeous green eyes, beautiful olive complexion, and hot figure make Mila the milf to beat.
2. Kourtney Kardashian.
Kourtney Kardashian is the oldest of the Kardashian clan, but you wouldn't guess it by the looks of her youthful appearance. Kourtney is a mom to three adorable kids, Mason, Penelope (better known as P) and Reign. Despite chasing around three little ones (four if you count Scott Disick), Kourtney manages to work out seven days a week to keep her post-baby body hot and taut! This is how she keeps those abs looking toned, and her figure tiny, which is evident in one of the milf selfies above. We commend you, Kourtney- we seriously don't know how you do it.
3. Sophia Vergara
Who knew that Sophia Vergara had a 20-year-old son?! We sure didn't! But she does- her son Manolo is super supportive of his gorgeous mama and gets some of his good looks from the leading lady. Sophia is responsible for some of the hottest milf selfies out there, which you can see in her booty shot above.
4. Beyonce
Who runs the world? Queen B of course. Beyonce is one of the hottest milfs on our list because she's kept it real since her days in Destiny's Child until now. Mama to Blue Ivy, Beyonce manages to tour, make albums, and be a wifey to Jay-Z all while maintaining her stunning figure. Not to mention she's still making smash hits. How do you make it seem so easy, B?
5. JLO
JLO is in her forties and puts most of the 20-somethings to shame time and time again. If it isn't broke don't fix it, right? The single mom to twins Emme and Max is the definition of a hot mama, and truly doesn't look a day over 25 in one of her many milf selfies above. Jenny from the block might be all grown up with babies now, but that doesn't stop her from slaying the music and acting game.
6. Jessica Alba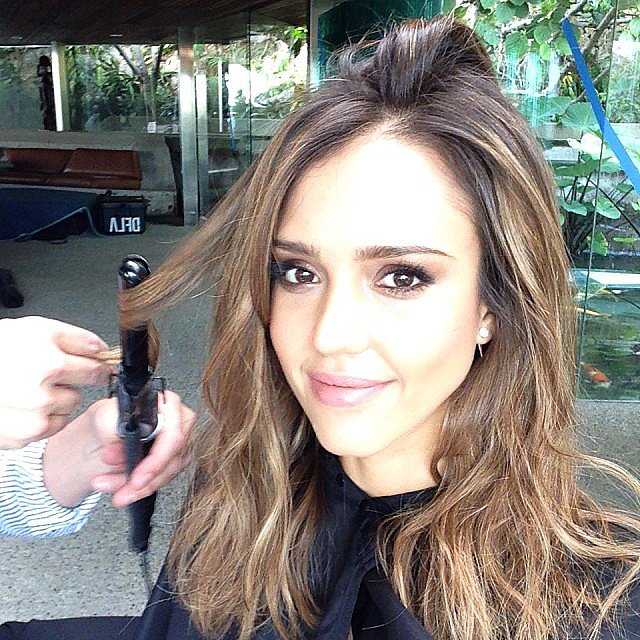 Jessica Alba took the world by storm when she emerged on the Hollywood scene in the early 2000s. It's not hard to see why she is simply stunning. Jessica has two babies, Honor, and Haven. Jessica is one of the Hollywood mamas that took time off in Hollywood to spend more time with her kids, which we admire and respect.
7. Kim Kardashian West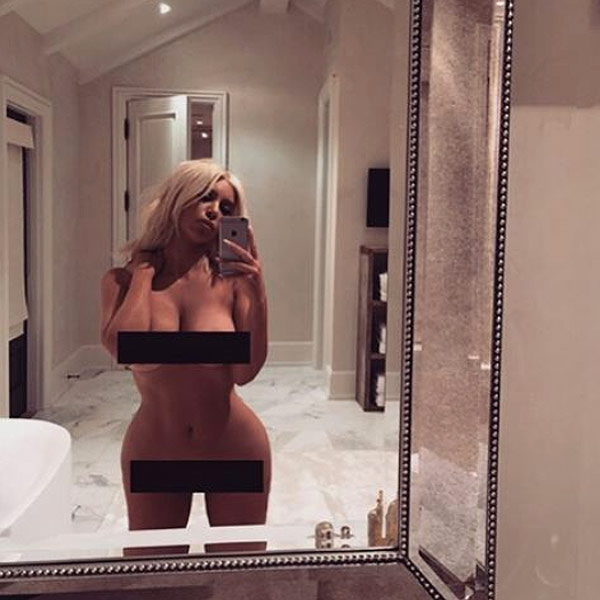 We couldn't possibly leave the selfie queen herself off of our list of celebrity milf selfies. Kim K is a mom to North West and Saint West, but that doesn't stop her from doing the same thing she had done before she was a mom (take nude selfies). As some people like to joke, Kim is still a hoe no matter how many kids she has, but we beg to differ! Kim was never a hoe, and if anything, her nude pics post-baby are empowering to moms everywhere. As a curvy woman, Kim encourages moms to feel still sexy even after they have kids.
8. Adriana Lima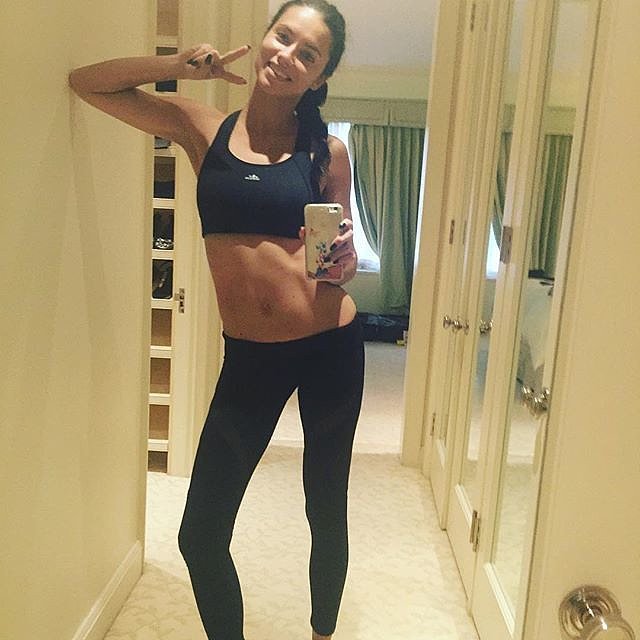 Can you believe that this Victoria's Secret Angel is a mom?! The gorgeous and obviously slim mom has two daughters, Sienna, and Valentina. We have to assume that her teeny figure is genetics because looking THAT good post-baby is just not fair! But she, of course, works out often. Adrianna is a supermodel, mother, and wife. Talk about a busy lady!
9. Miranda Kerr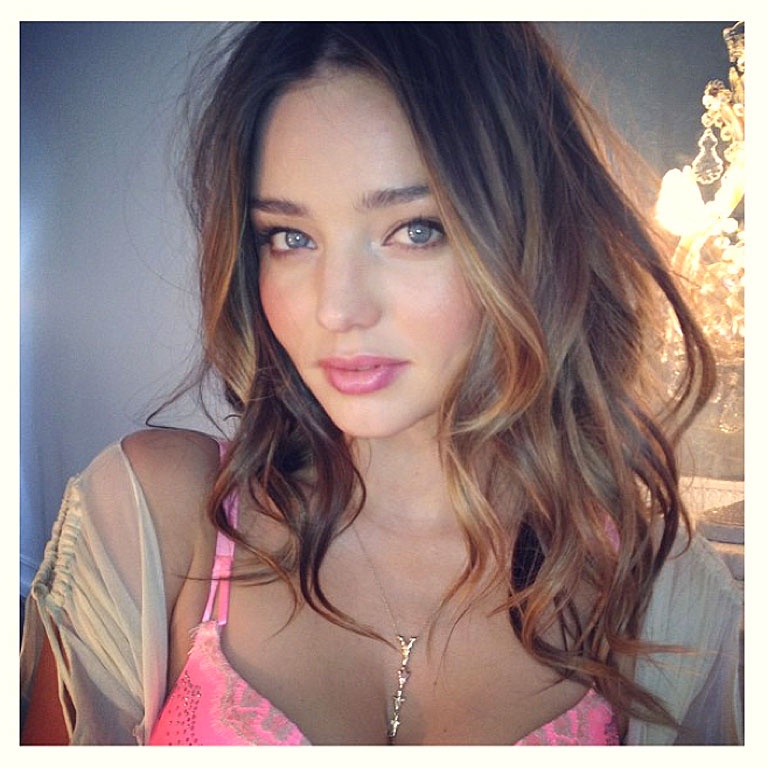 Miranda Kerr is drop dead gorgeous and still looks 18 despite being a 32-year-old mom to her son, Flynn. Miranda is a supermodel best known for being a Victoria's Secret model. She and her ex-husband Orlando Bloom had Flynn a few years ago, but that hasn't stopped her from still conquering the model world.
10. Gwen Stefani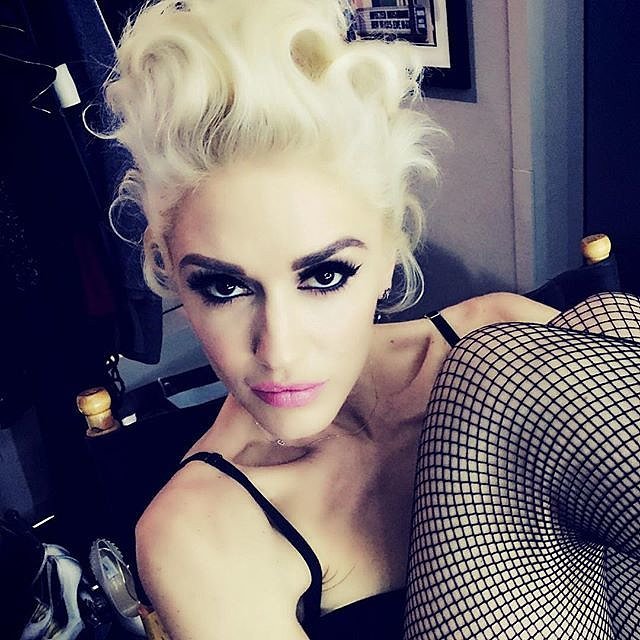 Gwen Stefani is a 46-year-old mom to four boys, which we find unbelievable. Gwen doesn't look a day over 30, and her figure does not seem like it was a home to 3 boys! Despite having a busy life being a judge on The Voice and dating her boyfriend, Blake Shelton, Gwen always puts her mommy duties first.
Looking for more selfies?  head over to justselfies.com the #1 source for nude selfies and sexy snaps.